Mainstream Media Marketing
If you have already started content marketing, you are part of the way there. Here's what to do next.
Have spent hours or days slaving over an new piece of content for your website? Packed your content full of interesting and exciting information that people would drool over and submitted it the web and syndicated it to all the social media sites and your website is now overflowing with new visitors?
If your answer is yes then don't read any further you have mastered the internet!
If this is not what is happening then read on..
Content does not generally get picked up by mainstream media or doesn't go viral on its own. You content requires all the promotion you can throw at it. To be presented to, and viewed by the most relevant and engaged audiences special content promotional tactics have to be adopted.
Follow along and read some examples.
In America: NBC, FOX, abc, or CBS NEWS are some of the places you need to be seen. In Australia: ABC, a Current Affair, Courier Mail, Financial Review and others then keep reading as these are also some of the places you need to be seen (literally thousands of other news outlets).
1. Firstly Build Your Media Network
Without a network you have nowhere to pitch your story so it is very important to invest your time in creating a network. Seek out relevant journalists, publishers and editors that write about the topics or niche you are involved in. Share their content, be a roving reported and feed them story ideas that you stumble upon that may be newsworthy (All journalists are looking for page one scoops). Are you starting t see the picture?
2. Twitter for Leverage
Did you know that at least 75% of Journalists use Twitter to find their stories? So if you want to be found by big media get familiar with Twitter and start connecting with them. TIP: All journalists are looking for exclusives so be careful not to broadcast what could be an exclusive to everyone.
3. Get Known to Industry Influencers
Every niche or industry have super-connectors who can help spread the word on social media. These people are usually happy to do so when the story is relevant and interesting to their audience.
4. Your Visual Assets have to be Optimized
To help your journalist with content promotion, supply, easily share-able visual assets like photos, graphs charts, memes to get more help you get social shares and appear in a variety of searches. Always use descriptive file-names for your images, optimize your alt tags, and use image sitemaps to ensure your visual assets are searchable. The more you supply to journalist the easier their life is. They definitely appreciate multimedia assets to build out their stories. Supply in both landscape and portrait.
5. Plan a Follow up Series
Content projects are campaigns, opposed to individual stories. It is important that your story has a follow-up so it does not die after one iteration. Be inventive and prepare a minimum of three follow-up stories ahead of time. Your journalists will love you! These follow-up stories must refer back to the original story and keep it alive for the following news cycles.
6. Syndicate Your Blog Content
Syndicate you blog posts to other media source including Facebook, Google+, YouTube etc as it helps expand our reach and you have more credibility with media when you're appearing in mainstream media outlets.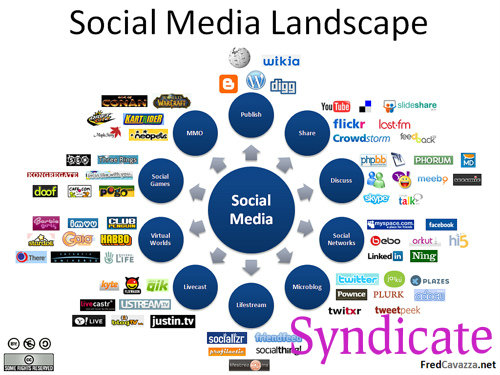 7. Target International Press (A MUST)
A large amount of content that gets on Facebook and Twitter are from international publications. Having your articles or content translated is a definite help and places like Dow Jones, IDG and Routers are some of the outlets that translate their content. TIP: Your story has a better chance of being picked up if it appears in these massive publications.
8. Don't Forget Traditional Media
Journalists and editors of TV and radio stations are hungry for stories. Television and radio coverage can still be incredibly effective for authority building.
The key to making all this work concurrently is having a prepared plan in advance. Preparing for the promotion right from the initial content planning phase is critical to your success. For more information